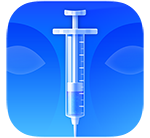 Licensed application end user agreement
The Products transacted through the Service are licensed, not sold, to you for use only under the terms of this licence. The licensor ("Application Provider") reserves all rights not expressly granted to You. The product that is subject to this license is referred to in this license as the "Licensed Application."
This license granted to you for the Licensed Application by Application Provider is limited to a non-transferable license to use the Licensed Application on any Ipad that you own or control. This license does not allow you to use the Licensed Application on Ipad that You do not own or control and you may not distribute or make the Licensed Application available over a network where it could be used by multiple devices at the same time. You may not rent, lease, lend, sell, redistribute or sublicense the licensed application. You may not copy (except as expressly permitted by this license and the Usage Rules), decompile, reverse engineer, disassemble, attempt to derive the source code of, modify, or create derivative works of the Licensed Application, any updates, or any part thereof. Any attempt to do so is a violation of the rights of the application provider and its licensors. If you breach this restriction, you may be subject to prosecution and damages. The terms of the license will govern any upgrades provided by application provider that replace and/or supplement the original product, unless such upgrade is accompanied by a separate license in which case the terms of that license will govern.
You agree that Application Provider may collect and use technical data and related information, including but not limited to technical information about your device, system and application software, and peripherals, that is gathered periodically to facilitate the provision of software updates, product support and other services to you related to the Licensed Application. Application Provider may use this information, as long as it is in a form that does not personally identify you, to improve its products or to provide services or technologies to you.
The license is effective until terminated by you or Application Provider. Your rights under this license will terminate automatically without notice from the Application Provider if You fail to comply with any term(s) of this license. Upon termination of the license, You shall cease all use of the Licensed Application, and destroy all copies, full or partial, of the Licensed Application.
The Licensed Application may enable access to Application Provider's and third party services and web sites (collectively and individually, "Services"). Use of the Services may require Internet access and that you accept additional terms of service. Certain services may display, include or make available content, data, information, applications or materials from third parties ("Third Party Materials") or provide links to certain third party web sites.
By using the Services, You acknowledge and agree that the Application Provider is not responsible for examining or evaluating the content, accuracy, completeness, timeliness, validity, copyright compliance, legality, decency, quality or any other aspect of such third party materials or web sites. The Application Provider does not warrant or endorse and does not assume and will not have any liability or responsibility to you or any other person for any third-party services, third party materials or web sites, or for any other materials, products, or services of third parties.
In addition, third party Services and third party materials that may be accessed from, displayed on or linked to from the IPad are not available in all languages or in all countries. The Application Provider makes no representation that such services and materials are appropriate or available for use in any particular location. To the extent you choose to access such Services or Materials, You do so at your own initiative and are responsible for compliance with any applicable laws, including but not limited to applicable local laws. The Application Provider reserves the right to change, suspend, remove, or disable access to any services at any time without notice. In no event will the Application Provider be liable for the removal of or disabling of access to any such services. The Application Provider may also impose limits on the use of or access to certain services, in any case and without notice or liability.
You expressly acknowledge and agree that use of the licensed application is at your sole risk and that the entire risk as to satisfactory quality, performance, accuracy and effort is with you. To the maximum extent permitted by applicable law, the licensed application and any services performed or provided by the licensed application are provided « as is » and « as available », with all faults and without warranty of any kind. No oral or written information given by application provider or its authorized representative shall create a warranty.
6 — Limitation of liability
In no event shall application provider be liable for personal injury or any incidental, special, indirect or consequential damages whatsoever including, without limitation, damages for loss of profit, loss of data, business interruption or any other commercial damages or losses arising out or related to your use or inability to use the licensed application.
The Application provider informs you expressly that you can't backup the data generated or processed by using the Application in iCloud or iTunes. To backup such data, The Application provider advices you to use it's HIPAA compliant cloud in accordance with international health data protection standards. Follow this link to learn more about the Application provider's cloud services:
Click here to learn more about the cloud's general conditions.
Click here to learn more about the cloud's privacy policy.
Click here to learn more about the cloud's Data housing.
The french laws govern this license and your use of the Licensed Application. By using the Licensed Application you acknowledge that the use may also be subject to other local, state, national, or international laws. By using the licensed application, You agree that you will not use the licensed application for any purposes prohibited by french, international and local law.