Faster than paper & pencil
What are 10 minutes worth to  you?
Organize your work with a business driven aesthetics record solution, stop waiting time on repetitive administrative constraints.
iRejuvenation is:
Smooth and fast
Cost driven
Secure
HIPAA/GDPR compliant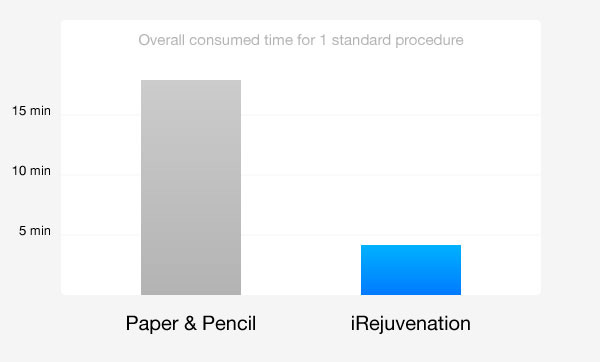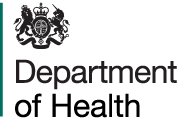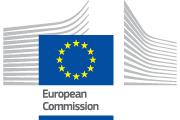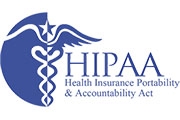 RUN YOURR PRACTICE FROM YOUR PHONE OR TABLET

iRejuvenation handles the entire cosmetic workflow to save significant time on a daily basis by simplifying key tasks such as patient consent, medical pictures, injection procedures, reporting and export of files. Everything is bundled into one simple App that allows accurate aesthetic procedures reporting within a few minutes. The camera tool has been fine-tuned with face guides in order to always take the same pictures at every step of the rejuvenation process.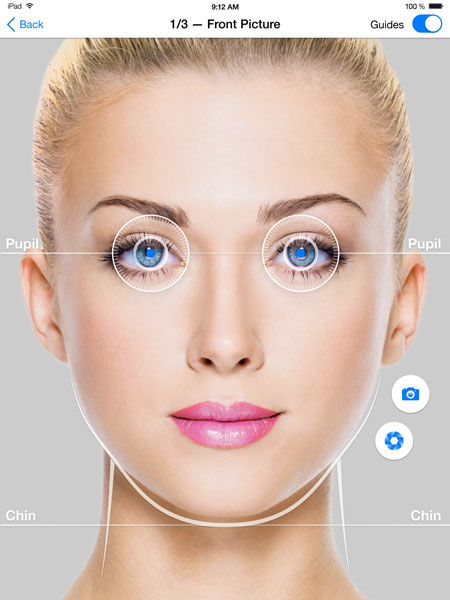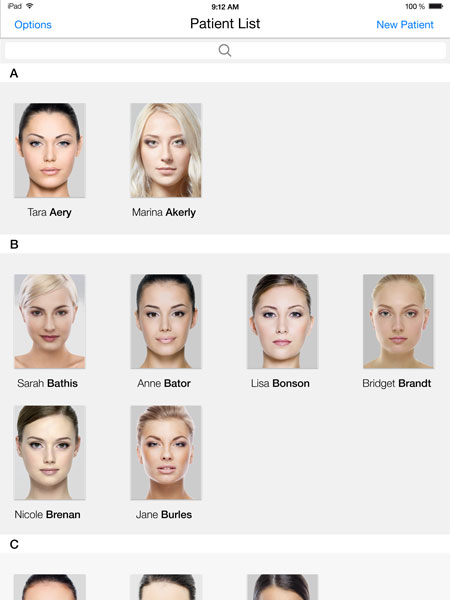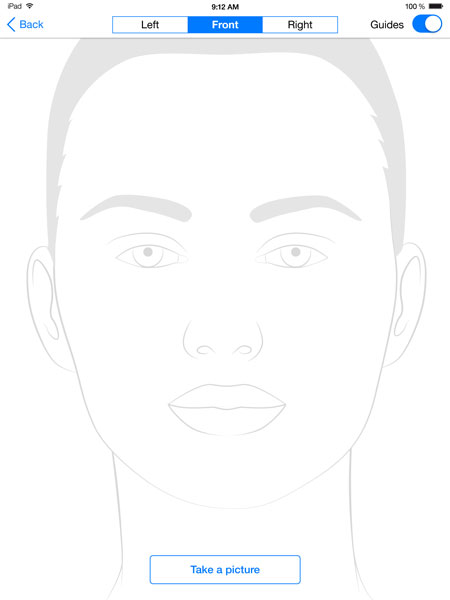 Report your injections, threads and skin enhancement procedures
In a flawless interface, record you patient follow-up for of Botulinum Toxin, Fillers, and Fat injections. We have a dedicated interface for Threads and Skin Enhancement procedures. A "double tap"  adds an injection or a treatment, draw on the wrinkles that have been filled or treated. It's that simple. You can easily record the products used, their placement and quantities.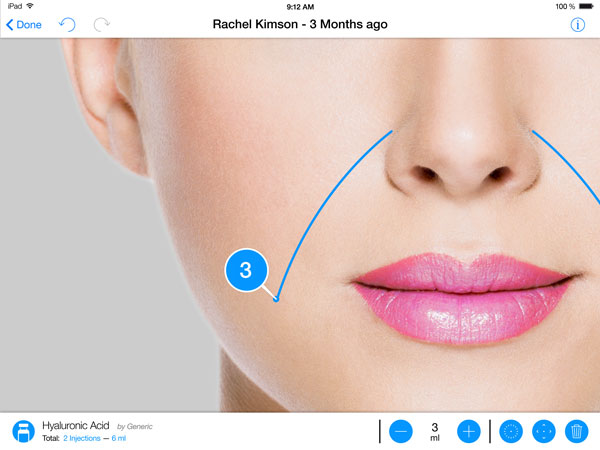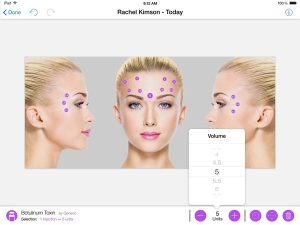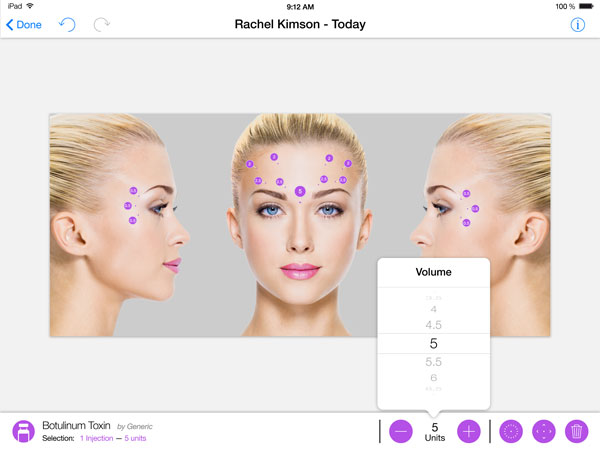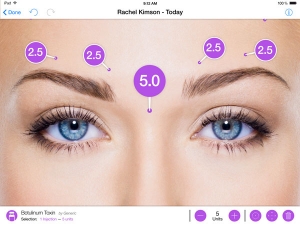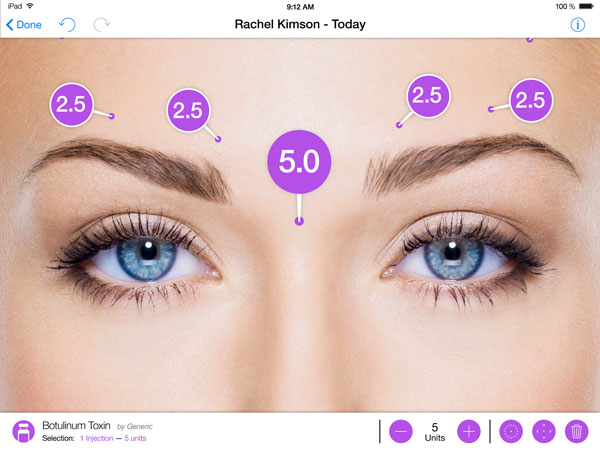 Enregistrer
Enregistrer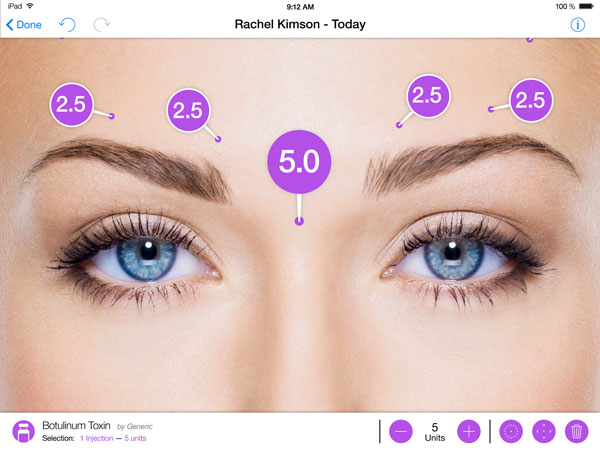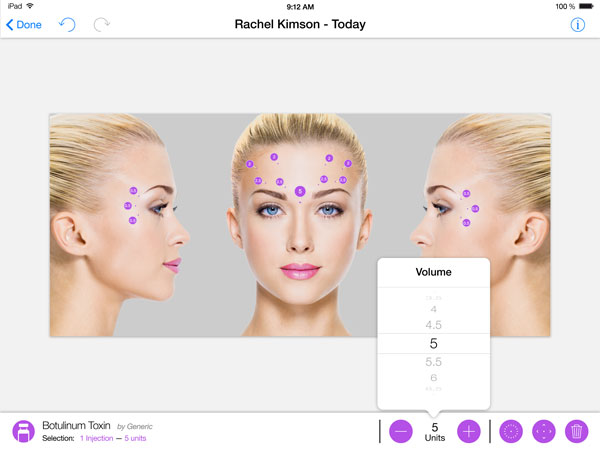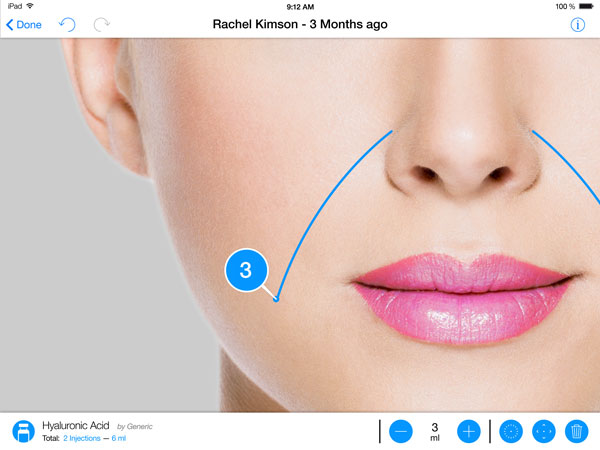 Enregistrer
Enregistrer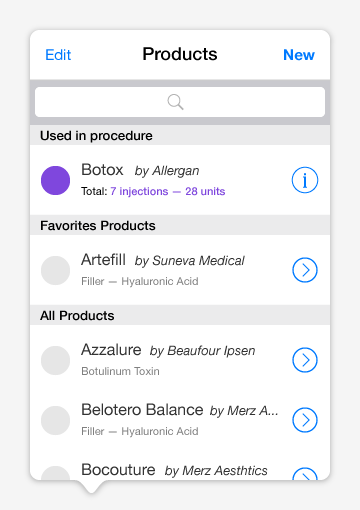 200+ Products
FDA list of approved injectables in the US. We also provide a 200+ list of the most popular products used in Europe and AsiaEnregistrer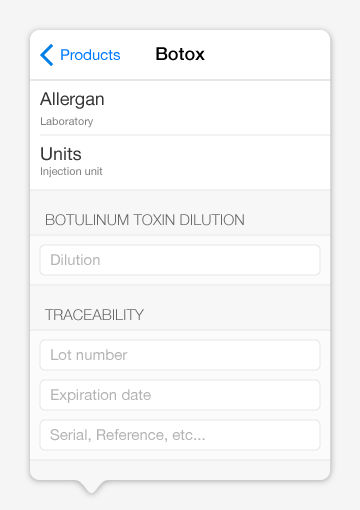 traceability
Health authorities have emphasized on the importance of traceability. The cross search engine allows to easily retrieve patients who have received a certain type of product.
Enregistrer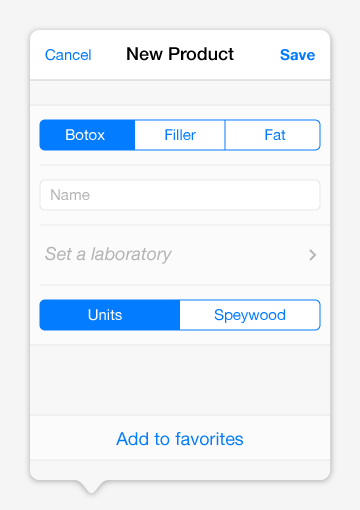 Custom products
If your favorite products are not on the application's list, you can easily had to the products list, in your application, as many products as necessary to fit your daily practice.
Enregistrer
Key brands and products ready-to-use in iRejuvenation.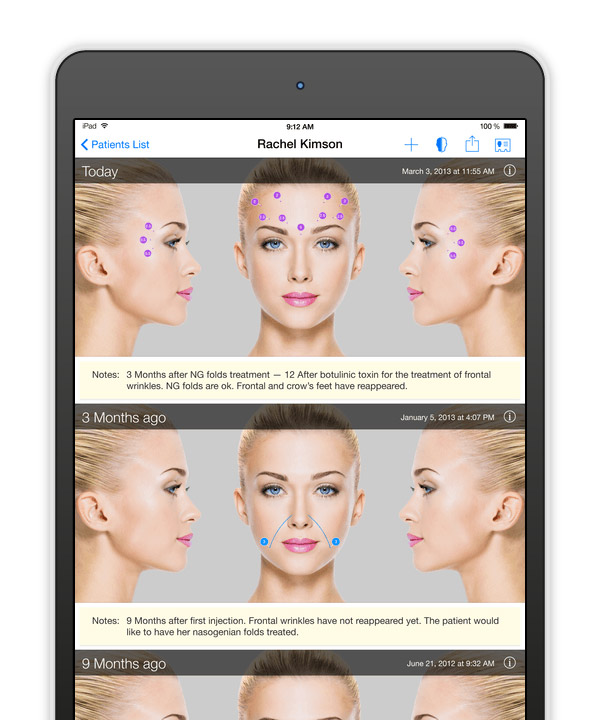 Build a smart cosmetic timeline
Data securely stored on an HIPAA cloud
Set a password on your iPad to restrict the access to certain options. The is encrypted and stored only on your device and on the cloud.
3x faster than paper & pencil
Signing a consent, Taking a picture, report the procedures,  add observations and export PDF, in just 5 minutes!

HD images
Pictures can be exported with or without the injections marks.
Before & After
Compare and analyze the patient's evolution.
Display with AirPlay
Showcase your results on a Apple TV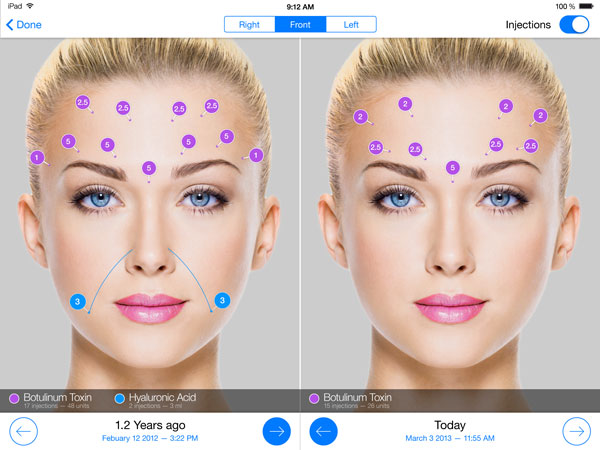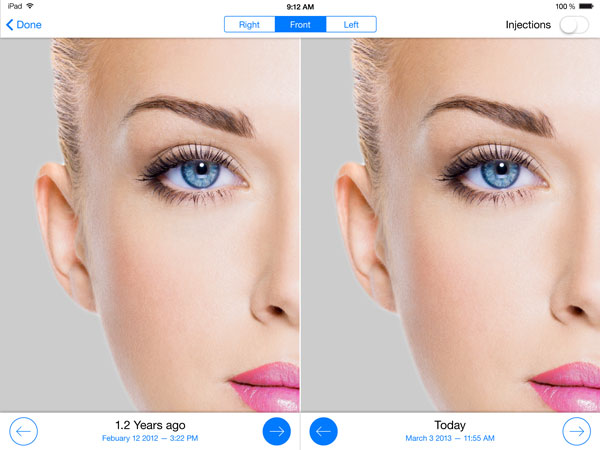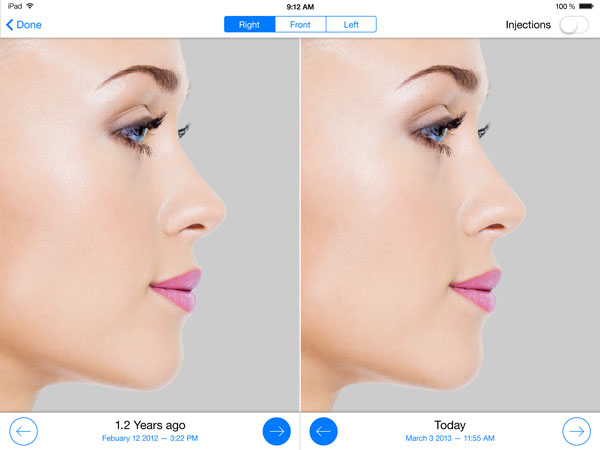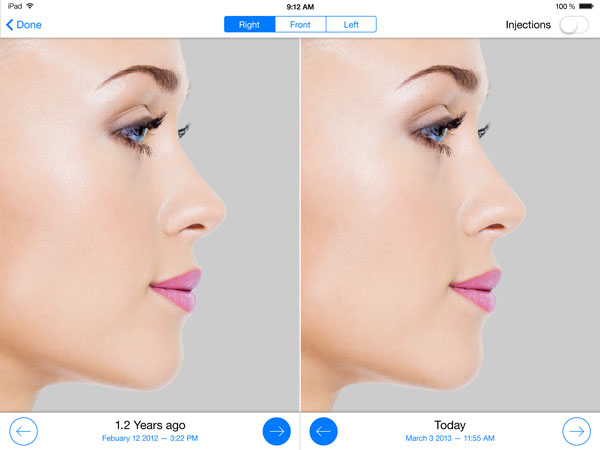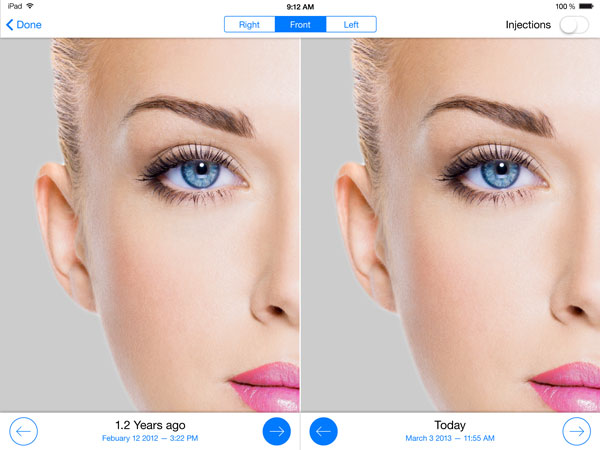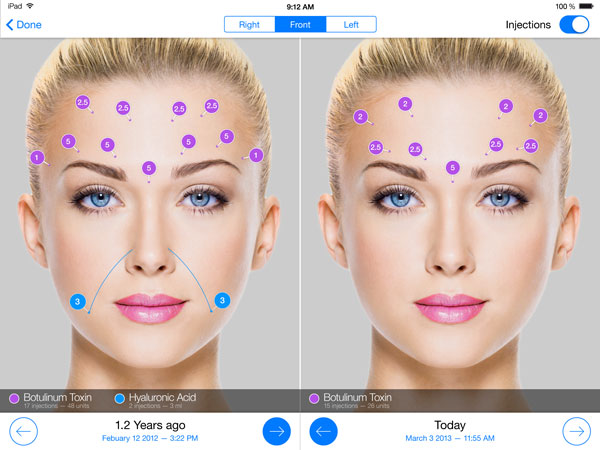 PDF Export
Export your reports in PDF  Automatically imbeded with your professional data, these files can also be sent by e-mail to the patient or to his/her general practitioner. The patients images can be exported with or without the injections marks.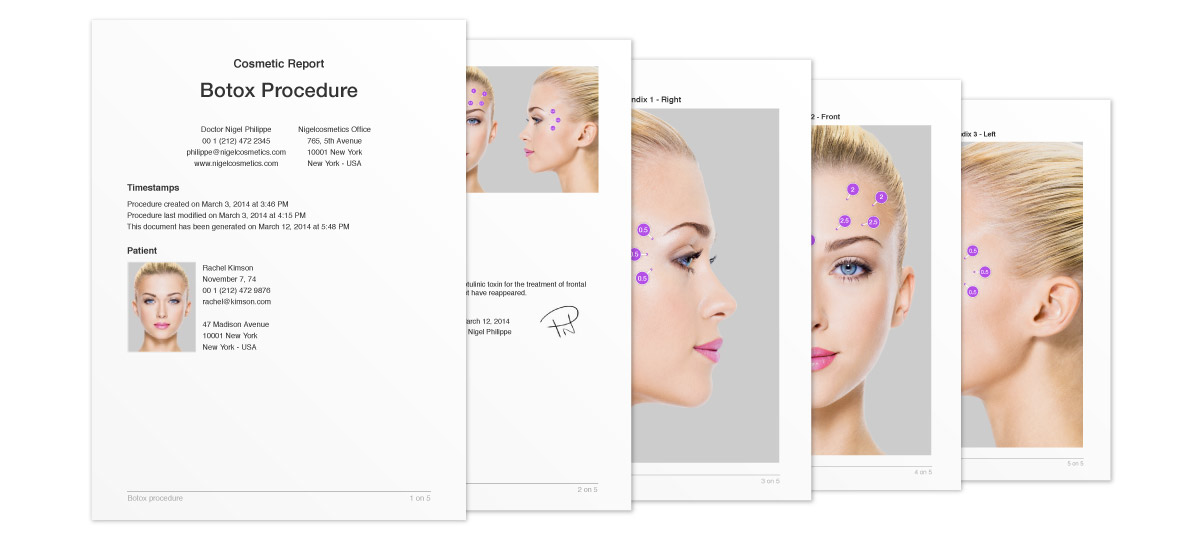 Doctor's signature
You only need to sign once and your signature will be automatically inserted in all your reports.
Quest. & Consent
Your patients can fill and sign medical questionnaire & consents on your device.

Observations
Take notes,they will be inserted into the exported PDF.
HIPAA cloud storage
Back-up your data on a secure HIPAA cloud